[et_pb_section admin_label="section"] [et_pb_row admin_label="row"] [et_pb_column type="4_4″][et_pb_text admin_label="Text"]
Chris and Barb own a beautiful historic home in Pasadena, CA and put a lot of TLC into their home over the years.
Unfortunately, one afternoon, their son backed up into their beautifully preserved old wooden swing up garage door and blasted a huge hole into it.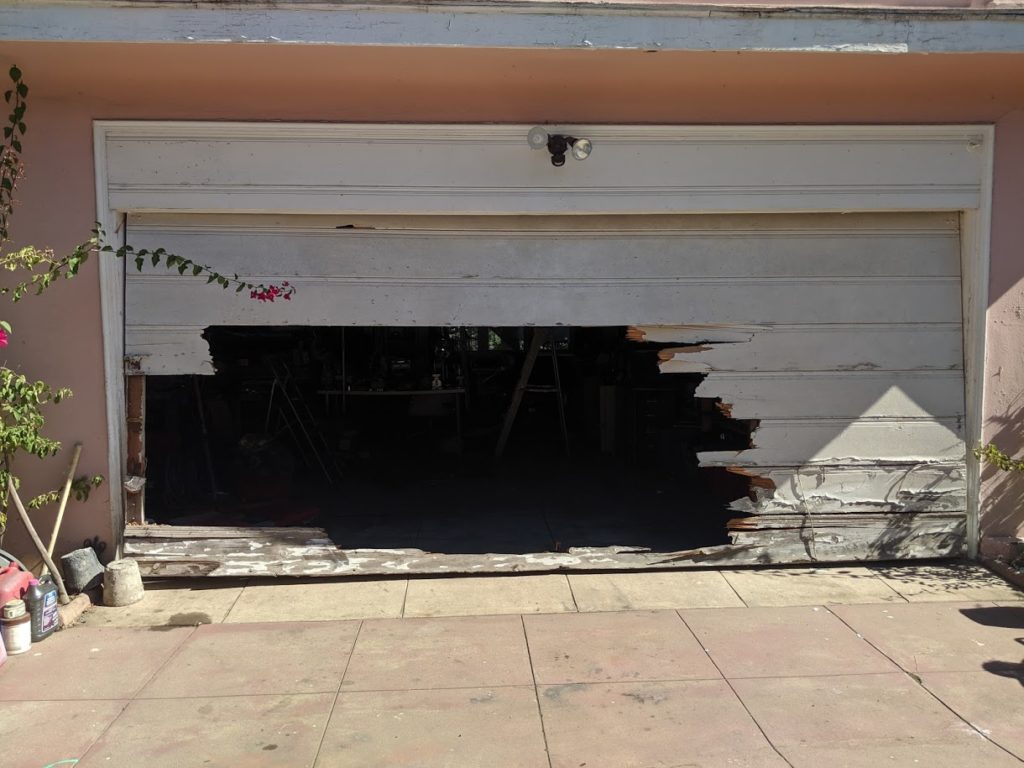 Yikes!
Clearly there was no fixing this door, so a new door needed to be ordered and installed.
Chris and Barb had to decide if they wanted to replicate the historic door to keep the look and feel of the house, or just get something more modern.
After some back and forth, they decided to go for preserving the look and feel of the historic style, and we agreed along with our design team and installation team, to build a new door to match the old one.
There is no stamp in the new door and it looks amazing!
We don't often get to design and install older style garage doors made from wood, and not only were we excited to work on the project – we were most excited to give Chris and Barb exactly what they wanted!
[/et_pb_text][/et_pb_column] [/et_pb_row] [/et_pb_section]